My love for design and computers dates back to the early 80's, where I was introduced and lost for ever in the world of design, computers, movies, animation and video games. 
I admire the work of Jim Henson, Ole Kirk Christiansen, Albert Uderzo, Jim Davis, Charles M. Schulz, Tim Burton, George Lucas, Wiley Miller, Quino, and Hayao Miyazaki, among many others. Their amazing work has given me countless hours of fun and inspiration, which in many ways have influenced my approach to design, and consequently my work.
For the past 16 years I have been working in the graphic and web design industries, designing and developing for a vast and diverse array of clients. 
I approach every project, striving to create and innovate, by delivering and expressing ideas that will leverage my client's goals, products and or services.
Web design:
 UX/UI design, Front and back-end web development, SEO, e-mail marketing.
Brand design:
Brand architecture, Branding User Guidelines, Brand Value, Logo design, Brand Applications.
Graphic Design:
Brochures, Flyers, Signage, Letterheads and Stationary, Business Cards, Book and Album Covers, Instruction Manuals, Annual Reports, Infographics, Graphs, Information design.
Illustration:
Character design, Illustrations.
Consulting:
Design consulting, creative process, idea conception and development.
Friends that work together...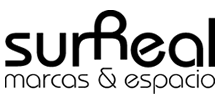 SURREAL

: 

seeks to establish the territory, and value proposition of a client's brand, shifting from traditional thinking and challenging assumptions. In SURREAL they focus on you, your company and your world, to discover and release the potential of its brand.

PRIDE:
is a company of product, innovation and industrial design; featuring services grouped into three main categories : design and product development, design and development of special furniture, and design consultancy and Innovation.